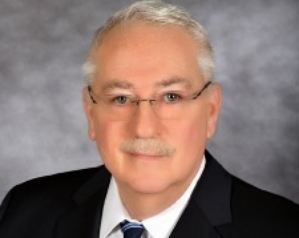 William Tesler
Director, Head of AML & Sanctions Compliance, ICBC Financial Services LLC
William Tesler, JD, is a Director at Industrial and Commercial Bank of China Financial Services, LLC (ICBCFS), the U.S. institutional broker-dealer subsidiary of the world's largest banking institution, and is the head of its AML & Sanctions Program. Prior to ICBCFS, Professor Tesler was a Director at Citigroup, where he served as the AML Compliance Risk Management head of Citi's Markets & Securities Services (North America) business, one of Citi's largest and most complex business sectors. Before joining Citigroup, Professor Tesler had been a Managing Director and the Chief AML Compliance Officer for Convergex Group (fka BNY Securities Group), an affiliate and former subsidiary of The Bank of New York Mellon which, at its peak, had included nine broker-dealers (both U.S. and international), as well as a number of non-broker-dealer firms. During his tenure at BNY Securities Group/Convergex Group, he designed, implemented, managed, and sustained the Group's highly successful AML program.
Previous to his nearly 20-year financial industry career, Professor Tesler spent over 22 years in law enforcement, retiring as a Sergeant from the New York City Police Department. While a member of the Police Department, he held several specialized positions, including Special Counsel to the Deputy Commissioner for Legal Matters, where he was one of three principal legal advisors to the Police Department's Chief Counsel, advising on various policy and legal matters, managing special projects, and overseeing the conduct of sensitive litigation against the Department. Professor Tesler had also been a Deputy Managing Attorney in the Police Department's Legal Bureau, where he established and led a strategic litigation unit and was appointed a Special Assistant Corporation Counsel by the New York City Law Department, in order to carry out the unit's responsibilities.
Professor Tesler is a member of the Association of Certified Anti-Money Laundering Specialists (and holds the Anti-Money Laundering Specialist Certification), the New York State Bar Association's Business Law Section (Securities Regulation Committee) and SIFMA's AML & Financial Crimes Committee. He holds a JD from New York Law School, an MBA in Finance and Investments from Baruch College, Zicklin School of Business, and a BA in Government and Public Administration from John Jay College of Criminal Justice. He is admitted to the bars of the states of New York and Connecticut, the United States District Courts for the Southern and Eastern Districts of New York and the United States Supreme Court.