Earn Your Master of Studies in
Law in Corporate Compliance
An Online Program for Non-Lawyers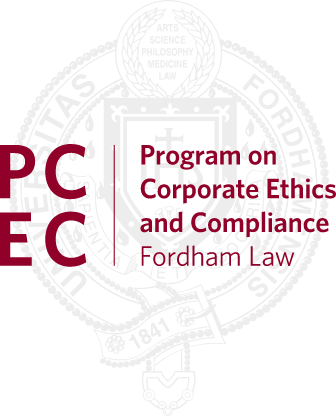 Fordham Law School's online Master of Studies in Law (M.S.L.) in Corporate Compliance program will help you solve complex compliance challenges and manage risk across a range of organizational settings.
In as few as 12 months, you will develop advanced legal knowledge and practical skills required to assess and strengthen your organization's compliance practices. The online master's program includes four optional program tracks, so you can graduate with expertise in your chosen field: financial services compliance, human resources compliance, healthcare compliance, and general corporate compliance.
Fordham Law School also offers an M.S.L. in Corporate Compliance in an in-person format at the Lincoln Center campus, along with other M.S.L., LL.M., and J.D. degree programs. Visit the Fordham Law School website to learn more about in-person programs.
Prepare to Uphold Your Organization's Integrity
In a time where business transgressions make regular news headlines, compliance experts have become necessities in protecting businesses from violating laws and regulations. As a student in the online master's in compliance program, you will acquire the skills needed to assess your organization from a compliance perspective and confidently act with foresight.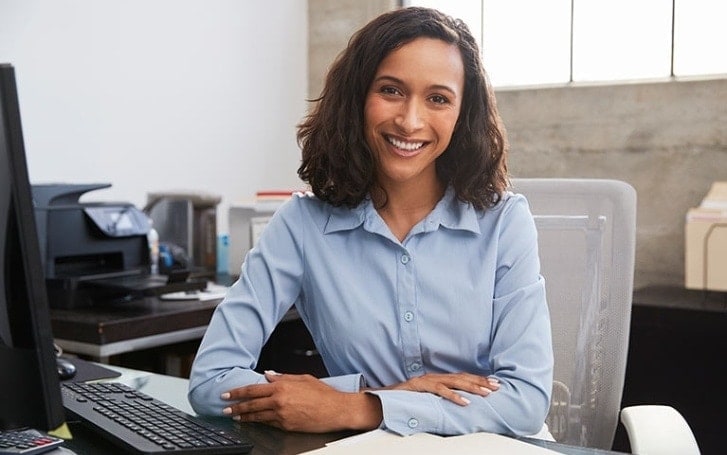 Develop the Skills Needed to Advance in the Growing Compliance Field
Learn to promote better business practices through the online master's in compliance.
A Customizable Compliance Curriculum
Our curriculum will provide you with a comprehensive understanding of how the law impacts the way corporations operate and the potential implications of unethical business practices. You will complete introductory coursework on U.S. law and legal institutions, and then have the option to specialize your degree with one of four flexible program tracks that will help you develop industry-specific expertise.
Choose a Specialization
General Track
expand_more
Explore how laws and regulations impact organizational operations, and learn how to develop processes and protocols that protect your business from legal risk.
Courses include:
Crisis Management
Compliance Risk Assessment
Privacy and Cybersecurity
Human Resources Track
expand_more
Learn how to navigate complex employment laws, and build a culture of compliance within your organization through effective ethics and compliance training programs.
Courses include:
Human Rights Compliance
Internal Investigations
Employment Law
Financial Services Track
expand_more
Understand financial regulations and the institutions that create them. Prepare to help your organization remain compliant with evolving trading and market-making rules.
Courses include:
Anti-Money Laundering
Economic Sanctions Compliance
Investment Management Regulations
Healthcare Track
expand_more
Study the healthcare industry and its compliance risks: protecting patient safety, privacy of patient information, and proper documentation and billing practices.
Courses include:
Healthcare Compliance
Antitrust Law
Privacy and Cybersecurity
Set Yourself Apart with
Industry-Specific Knowledge
Earn a specialized M.S.L. in Corporate Compliance online in as few as 12 months.
Why Study Online at Fordham Law School?
Located in the heart of New York City—one of the corporate capitals of the world—Fordham Law School is a top-40 law school committed to providing students with the knowledge and skills they need to advance in their compliance-related careers.1 In 2016, we became the first law school in the country to offer a compliance-focused master's degree. With the introduction of our online version of this program in 2019, students can access the best of Fordham, from wherever they are.

Flexible Class Times
Organize your classes around your personal and professional obligations—not the other way around. We offer live sessions in the morning and evening to accommodate your busy schedule.

Distinguished Faculty
Learn from and cultivate relationships with top compliance experts in the field. You will come face to face with Fordham Law faculty in weekly, live online classes.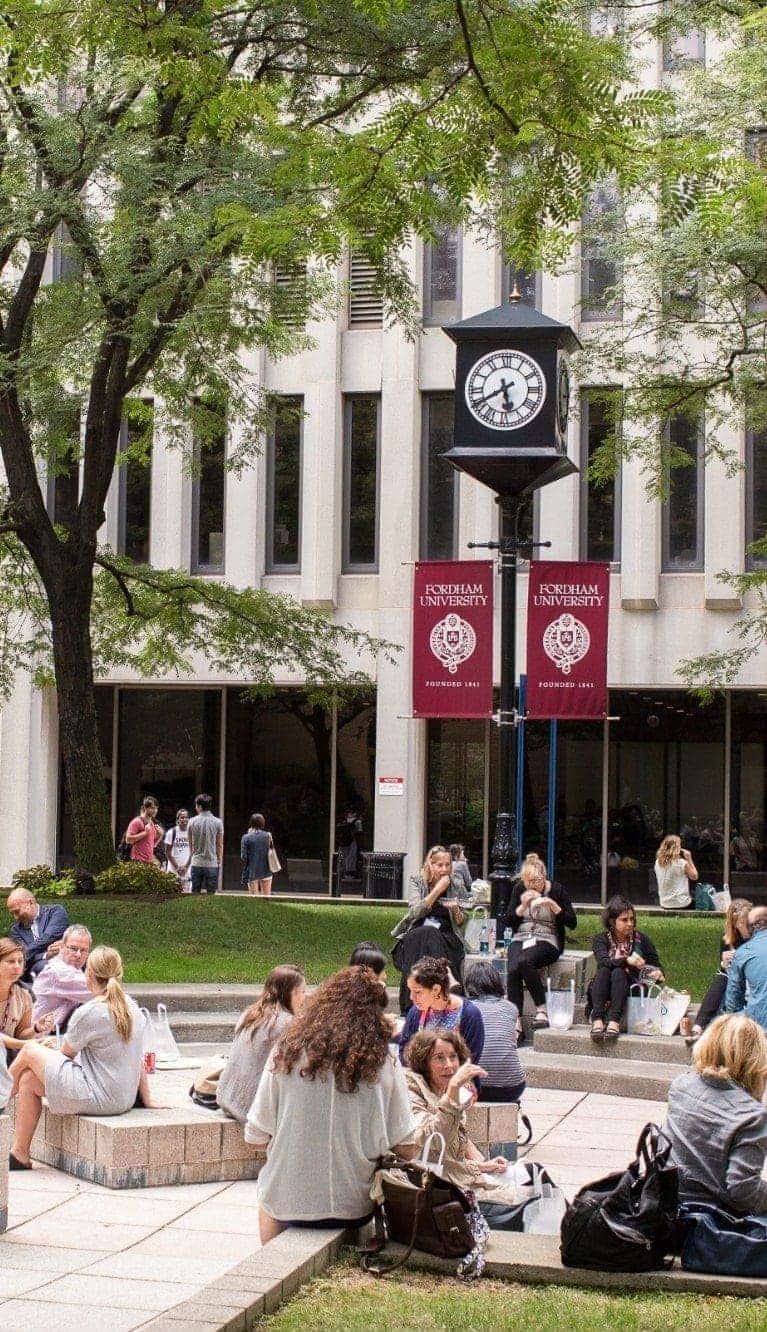 Intuitive Study Tools
Customize your learning experience with features like dark mode, searchable video transcripts, and streaming. You can take assignments anywhere—and even make progress offline—using our mobile app.

A Powerful Network
Leverage Fordham's New York City connections and global alumni network—build your compliance network at events, often hosted in partnership with Fordham University's Gabelli School of Business.

In-Person Colloquium
Interact with classmates, faculty, and top compliance professionals during an in-person colloquium at Fordham Law's New York City Lincoln Center campus.
Class Profile
Hailing from 13 states and Washington, D.C., and from overseas, our online students are experienced, driven professionals who bring a range of professional, educational, and cultural backgrounds and experiences to the classroom.2
6–10 Years
Work Experience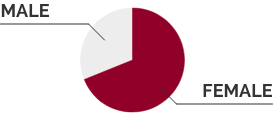 Apply to the Online M.S.L. in Compliance Program
Submit your application by February 22, 2024 to start classes in April 2024.
Application Requirements
All applications to the online Master of Studies in Law in Corporate Compliance program should include the following:
personal statement
two letters of recommendation
résumé
official transcripts
application fee of $70
Applicants with compliance-related work experience are preferred.
The online master's in compliance program is designed for professionals who do not hold a degree in law. If you have earned a J.D., an LL.B., or any other law degree, explore Fordham Law School's LL.M. in Compliance, which is offered both in person and online.
Accelerate Your Compliance Career
Become an integral asset to your organization with a Master of Studies in Law in Corporate Compliance online from Fordham Law.