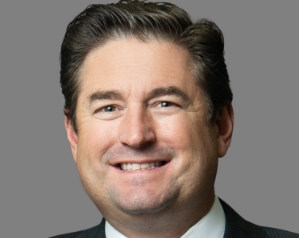 Vincent Walden
Managing Director, Alvarez & Marsal
Vincent Walden is a Managing Director with Alvarez & Marsal's Disputes and Investigations in New York. He specializes in forensic data analytics, continuous controls monitoring, information governance and legal discovery services. His primary area of concentration is in providing leading technology perspectives on both proactive compliance programs and reactive investigations.
With more than 20 years of investigative and legal technology experience, Professor Walden has extensive experience in anti-fraud and surveillance analytics, anti-bribery and corruption compliance monitoring, sanctions and trade compliance monitoring, and anti-trust compliance monitoring. He also has deep insights in using leading technology approaches to artificial intelligence and proprietary anti-fraud behavioral algorithms.
Prior to joining A&M, Professor Walden spent 14 years at Ernst & Young's Forensic & Integrity Services Practice in Dallas, New York and Atlanta, where he most recently served as a Partner for the past eight years. Before EY, he worked at KPMG and Arthur Andersen. During his career, he also served as President and CFO of a privately-funded Internet company, which was subsequently sold to a Fortune 500 Company.
As an industry thought leader, Professor Walden has been featured in many publications including Internal Auditor Magazine, Compliance Week, Forbes, The Wall Street Journal, Harvard Business Review and The Economist. He is a regular columnist for FRAUD Magazine and writes about anti-fraud innovation. As part of COSO's Anti-Fraud Task Force, Professor Waldenco-authored its "Fraud Risk Management Guide", which was released in September 2016. He also hosts a bi-weekly podcast show, "The Walden Pond", which focuses on compliance innovation. In the Spring of 2020, Professor Walden was also recognized as a finalist by Compliance Week's Excellence in Compliance Awards for Best Consultant/Advisor in the compliance industry.
Professor Walden earned a bachelor's degree in business administration from the University of Southern California. He completed the Harvard Leadership Program at Harvard Business School, and is also a Certified Public Accountant and a Certified Fraud Examiner. Professor Walden volunteers as the President of The Association of Certified Fraud Examiner's Education and Research Foundation, which provides academic scholarships to students and anti-fraud research to qualified recipients.