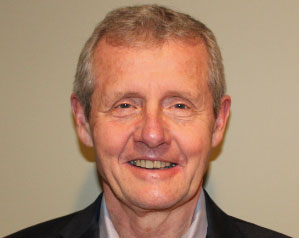 Tim Heine
Former General Counsel,
American Express
Tim Heine is recently retired, having served in the American Express General Counsel's Organization (GCO) for over 37 years, with a range of responsibilities and in senior leadership roles. Most recently, he served as a special adviser to the company's chief legal officer and, immediately prior to that, he led the GCO's Enterprise and Regulatory Legal Team whose charter was to deliver legal support on an enterprise-wide basis for certain subject matter areas, including bank regulatory, financial crimes, technology, privacy, cybersecurity, antitrust, intellectual property, digital, supplier management, insurance, and real estate. That team also included the company's global legal policy and strategy function. In prior roles, Professor Heine led the company's business lawyer teams supporting most of the company's core U.S. businesses and functions. In addition to his legal duties, for several years he had oversight responsibility for the company's global compliance organization and program. In 2017, he served as the company's acting general counsel on an interim basis.
Professor Heine joined American Express in 1983 after working for a New York law firm, Breed, Abbott & Morgan, and clerking for the chief judge of the federal district court in New Jersey.
He received a BS in Economics from the Wharton School at the University of Pennsylvania and his JD from the Fordham University School of Law.