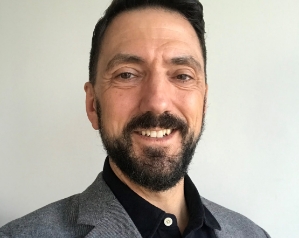 Bob Mascola
Chief Compliance Officer, Juul Labs Inc.
Bob Mascola, JD, is the chief compliance officer at Juul Labs Inc. Prior to joining Juul Labs, Professor Mascola served at the senior director of the Program on Corporate Ethics and Compliance at Fordham Law School, where he oversaw all aspects of the Masters in Corporate Compliance degree programs, including the development of a new curriculum for the online master's program. He has more than 20 years of experience working in law and compliance, including as the deputy chief compliance officer at the world's largest gold mining company, Barrick Gold, and as head of the ethics and compliance function for Philip Morris International America's region, where he also served as the global lead for its anti-corruption program. Before going in-house, he worked as an antitrust attorney at Arnold & Porter LLP in Washington, where he focused on antitrust litigation and counseling, white-collar defense, and mergers and acquisitions.
Professor Mascola currently serves on the board of the Ethics and Compliance Initiative, a leading association of ethics and compliance professionals. At ECI,Professor Mascola has co-chaired working groups that prepared white papers for compliance professions, including A Guide to ESG: What Ethics & Compliance Professionals Need to Know About the Rise in ESG Investing, Using Your Organization's Performance Evaluation System to Drive Ethical Conduct, and Chief Ethics & Compliance Officer's Guide to High-Quality Program Assessment. Professor Mascola is also on the advisory board of the Fiscal Note Executive Institute.
Professor Mascola received his master's degree in international affairs at The George Washington University and his JD from Harvard Law School.