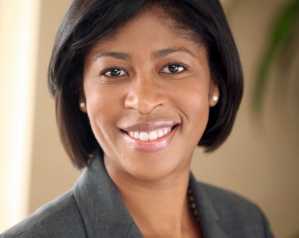 Peggy Otum
Chair of Energy, Environment, and Natural Resources Practice, WilmerHale
Peggy Otum, JD, focuses her practice on complex environmental litigation and regulatory compliance counseling. During her more than 16 years of experience representing corporate clients in a variety of environmental regulatory compliance, litigation and transactional matters spanning multiple jurisdictions, Professor Otum has counseled clients in high-stakes matters, compliance and enforcement actions, contaminated site cleanups, superfund cost recovery actions, industrial site remediation, toxic tort litigation, land purchase and divestitures, worker safety issues, and corporate successor liability issues. She has a keen understanding of the decision-making structure within large corporate entities, public relations issues surrounding large-scale non-compliance and public health concerns, and how to best address high-profile issues with state and federal agencies.
Professor Otum has worked directly with officials from multiple state and federal agencies—including the California Department of Toxic Substances Control, the California Air Resources Board, Cal/OSHA, state attorneys general, the U.S. Environmental Protection Agency and the U.S. Department of Justice—to resolve enforcement and compliance matters, primarily under the Resource Conservation and Recovery Act; the Clean Air Act; and the Comprehensive Environmental Response, Compensation, and Liability Act.
Her experience also encompasses regularly advising clients on environmental aspects of corporate transactions, including identifying and evaluating environmental liabilities associated with manufacturing facilities, negotiating and drafting environmental provisions in corporate agreements, and advising clients on environmental insurance, public relations, and development activities.
Prior to joining WilmerHale, Professor Otum practiced environmental law at one of the largest law firms in the world, where she began her legal career as an associate.