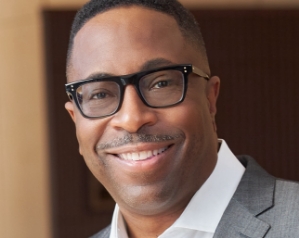 Michael Blackshear
Senior Vice President, Chief Compliance and Privacy Officer for Ryan Specialty Group
Michael Blackshear, JD, serves as senior vice president, chief compliance and privacy officer for Ryan Specialty Group (RSG) with responsibilities for maintaining and growing an effective compliance and regulatory risk framework. RSG is an international specialty insurance organization that provides solutions to brokers, agents, and insurance carriers with operations in North America, the United Kingdom and Europe. RSG was founded in 2010 by Patrick G. Ryan, former chairman of Aon Corporation and includes a wholesale brokerage operation (RT Specialty) and a collection of managing general underwriting companies within RSG Underwriting Managers.
Professor Blackshear has over 29 years of financial service and executive experience in the areas of compliance and risk management. Prior to joining RSG, he was the North America chief compliance officer for Chubb Insurance Group, responsible for developing and maintaining their North American (NA) compliance program. He was primarily responsible for the NA compliance framework integration and transformation during the ACE/Chubb merger. Before his time with Chubb, Professor Blackshear held various leadership roles with Marsh & McLennan Companies, focusing on compliance and government affairs. Prior to Marsh, he held compliance and risk management advisory roles for KPMG and PricewaterhouseCoopers. He began his insurance career as an underwriter for Continental Insurance Company and then as a casualty broker with Alexander & Alexander Insurance Brokerage Firm.
He currently lectures as an adjunct professor at Fordham Law School, providing an introductory course in the rapidly growing field of Global Corporate Compliance. The course is intended to provide students with a sound foundational understanding of the legal, regulatory, and risk-management considerations that have driven business organizations to develop and enhance their internal programs for identifying and managing their "compliance risks."
Professor Blackshear was recently named and recognized in Insurance Business America (IBA) Global 100, for 2021, as an influential insurance professional making waves and positive change in the insurance industry worldwide. In 2020, he was named in IBA Hot 100 insurance practitioners that shaped, transformed, and pushed the insurance industry forward with his dedication, mentorship, and vision. IBA also recognized Professor Blackshear in 2020 as a change agent in leading efforts to create an environment to ensure that the doors at all levels of the insurance industry are open wide for people of all races, ethnicities, genders, nationalities, orientations, and ages.
He has been honored by both Syracuse University, receiving the Chancellor's Citation, the University's most exclusive honor, in recognition of his significant career and civic achievements, and by Fordham's Black Law Student Association, receiving the annual Ruth Whitehead Whaley Award for being a prominent alumnus in the field of compliance.
Professor Blackshear obtained his JD from Fordham Law School, an MBA from St. John's University, Maurice R. Greenberg School of Risk Management, Insurance, and Actuarial Science, and a BS in finance from Syracuse University, Whitman School of Management. He also received a certification in managing ethics in organizations from Bentley College and recently completed a certification at Loyola University, Chicago at the Diversity, Equity, and Inclusion Leadership Institute.
He serves on several advisory boards and was recently elected to the Board of Directors of the Excess Line Association of New York (ELANY). ELANY is a nonprofit industry advisory association charged with the duty to facilitate and encourage compliance with the surplus lines insurance laws of New York state. In addition, Professor Blackshear was recently elected as a new member of Syracuse University's Board of Trustees.