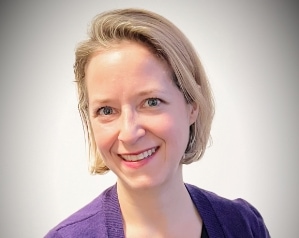 Maeva Donlin
Sanctions Advisory Lead, VP
Bank of the West
Maeva Donlin joined Bank of the West as the Sanctions Advisory Lead, VP in 2020. She is responsible for the Sanctions policies governance program, provides subject matter expertise on Financial Sanctions policies and regulatory matters to Business Lines and Operations.
She is in charge of Sanctions risk oversight, investigations, reporting and Global Sanctions risk assessment. She is the predominant lead in regulatory examinations and audit reviews, and also supports other key initiatives to enhance the Bank's Sanctions Compliance Program.
Prior to joining Bank of the West, she worked at BNP Paribas in their Group Financial Security Department where she was the Head of Sanctions Training. She was in charge of the creation, segmentation and implementation of the Group's OFAC Sanctions training curriculum. During her tenure, she has organized hundreds of face-to-face and remote training sessions for Compliance Officers and Relationship Managers all over the world.
Donlin is a founding member of the Women in Sanctions Network (WSN) Group. She has guest lectured at Columbia's graduate School of International and Public Affairs and is a frequent speaker at various industry events.
She holds a BA in Business Administration and completed a six-month undergraduate exchange program at Tulane University during that time. She also holds an MS in Wealth Management from the SKEMA Business School.