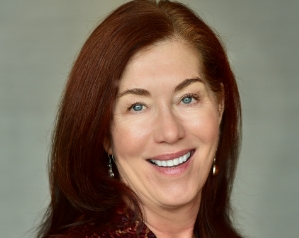 Linda V. Priebe
Chair and Partner, Culhane Meadows' Privacy, Data, and Cybersecurity Practice Group
Linda V. Priebe, JD, CIPP/E, is chair of Culhane Meadows' Privacy, Data, and Cybersecurity Practice Group and partner in the Washington, D.C. office, where she focuses on European and U.S. data privacy/protection compliance and U.S. government relations. She served as deputy general counsel and agency ethics official in the White House Office of Drug Policy (ONDCP) from 1999 to 2013. There, her responsibilities included management and day-to-day operation of ONDCP's ethics compliance program, including social media and children's data privacy, in addition to Supreme Court and class-action litigation. Prior to ONDCP, she was acting legal director and senior attorney at the Bazelon Center for Mental Health Law in Washington, D.C. and senior attorney and mental health law advocacy director at the Utah Disability Law Center. She holds the information privacy professional Europe certification from the International Association of Privacy Professionals and is a member of the European Association of Data Protection Professionals. She also serves as co-chair of the ABA International Law Section, Privacy, Cybersecurity, and Digital Rights Committee.
Professor Priebe's clients are global technology companies, including software as a service, international hospitality and travel, digital advertisers and ad tech providers, due diligence products and services, online retailers, employers, software and mobile application developers, industry associations, financial services providers, product manufacturers, and government subcontractors.
Her EU-U.S. data privacy/protection compliance matters include:
Advising many international companies regarding creation and day-to-day operation of their EU/EEA/Swiss/UK–U.S. data privacy/protection compliance programs pursuant to the EU General Data Protection Regulation (GDPR), EU ePrivacy Directive/Regulation (EU Cookie Law), ECJ Schrems II Ruling, EU-U.S. and Swiss-U.S. Privacy Shield for non-HR and HR data, and California Consumer Privacy Act (CCPA);
Representing a U.S. international industry nonprofit association before the U.S. Department of Commerce, obtaining EU-U.S. and Swiss-U.S. Privacy Shield Certifications for non-HR and HR data;
Drafting and negotiating numerous EU GDPR and California CCPA data privacy/protection agreements with service providers, business partners, company affiliates, and customers;
Advising an international children's game developer regarding creation and day-to-day operation of its data privacy/protection compliance program under the U.S. Children's Online Privacy Protection Act, CCPA, EU GDPR, and e-Privacy Directive/Regulation.