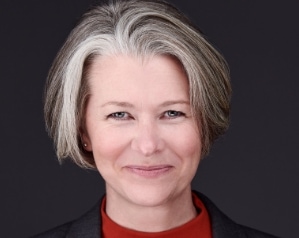 Jennifer M. Selliers
Director & Senior Consultant
Renaissance Regulatory Services, Inc.
Jennifer Selliers is a Director, Senior Consultant with Renaissance Regulatory Services, Inc. Jennifer brings over twenty years of successful experience, overseeing administration and compliance of diverse financial initiatives within small, medium, and large organizations (private and public). Her areas of expertise include compliance program development, policies and procedures formation and risk and control assessments.
As an in-house compliance officer, Jennifer has planned, built, and implemented compliance programs for a variety of financial institutions: boutique fixed-income, hybrid/dual registrants, public asset managers and more. She has served as a compliance function of one person and led compliance teams with over twenty professionals. Prior to joining the Renaissance Regulatory Services Team, Jennifer spearheaded the compliance initiatives for the State of Tennessee's Department of Treasury that manages over sixty billion dollars in public assets. She collaborated across forty-seven functional areas to accomplish a wide-range of compliance objectives, including overhauling the pre- and post-trade compliance program for public equities and fixed income, implementing an automated personal securities trading program, supporting derivatives trading and alternative investment activities, and strengthening internal controls across the State's 401(k), 457 and 403(b) plans. Additionally, Jennifer facilitated the policies and procedures management lifecycle and prepared and filed the Department's securities regulatory filings (i.e. Form 13F, Form 13H, etc.).
As a former chief compliance officer, Jennifer has overseen licensing and registration, advertising, internal surveillance, branch audits, and regulatory examinations. Having served for a dual registrant operating an independent broker/dealer model with over eight hundred representatives nationwide, she has extensive experience with all aspects of securities regulation, sales and supervision, and retail products. Jennifer has led or supported firm responses to SEC, FINRA, and MSRB examination, as well as FBI and other law enforcement investigations.
Over the course of her career, Jennifer has written several industry publications and spoke at numerous industry conferences and events. Her presentations include Recruiting and Training Your Compliance Ambassadors, Risk Management, Annual Testing and Business Reviews, the Roles of Legal and Compliance, and Sub-Advisor Due Diligence. In addition, Jennifer has served on several industry working committees, including the College Savings Plan Network (CSPN), 529 Plan Disclosure Principles (#7) and the MSRB Municipal Fund Securities Advisory Committee.
Jennifer Selliers is a current member of the National Society of Compliance Professionals (NSCP) Board of Directors, serving on the Strategic Planning, Finance and Conference Committees. She earned the NSCP Certified Securities Compliance Professional (CSCP) and the SCCE Certified Compliance and Ethics Professional (CCEP) designations. Jennifer holds a Bachelor of Science in Business Finance from the University of Phoenix and anticipates graduating with a Master of Public Service Management from Cumberland University in 2023. Apart from her professional aspirations and accomplishments, Jennifer enjoys long-distance backpacking and hobby-farming with her husband and two sons.