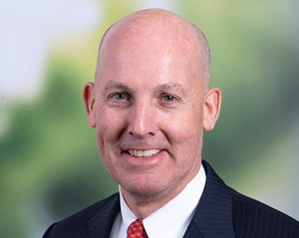 Jeffrey Oak
Principal, AnchorPoint Governance Risk and Compliance (GRC) Advisory LLC
Jeffrey Oak is the principal at AnchorPoint Governance Risk and Compliance (GRC) Advisory LLC and senior adviser at the Ethics and Compliance Initiative. He recently served as the chief enterprise risk officer for Bon Secours Mercy Health (BSMH), one of the largest not-for-profit health systems in the U.S., and as chief corporate responsibility officer for Bon Secours Health System (BSHS), one of the predecessor organizations to BSMH. Under his leadership at BSHS, the ethics and compliance program was recognized nationally for innovation, and in 2017 it was recognized by Ethisphere Institute as one of the "world's most ethical companies."
Dr. Oak served as the first chief compliance and business integrity officer for the Veterans Health Administration, the nation's largest public health safety net, at the conclusion of which he was recognized with VHA's highest award for public service. With nearly 30 years of experience in the ethics and compliance field, he was previously lecturer and research assistant in ethics at Yale University, and senior vice president at the Council of Ethical Organizations and Compliance Resource Group.
He is an expert review panel member for Global Ethics and Integrity Benchmarks, advisory board member at the Hoffman Center for Business Ethics at Bentley University, advisory council member at the Cintas Center for Business Ethics at Xavier University, and independent member of the board's Organizational Integrity and Audit Committee for Trinity Health.
He previously served as board chair for Blumont Inc., an NGO engaged in global development, and on the boards of directors of the Health Care Compliance Association and BSMH's offshore captive insurance company. He is currently the board vice chair at Gettysburg College.
He holds a PhD in ethics from Yale University and a BA from Gettysburg College, which recognized him as a Distinguished Alumnus in 2013.