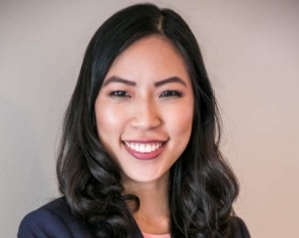 Honorable Grace E. Lee
Administrative Law Judge, NY
Honorable Grace E. Lee has dedicated her career to public service and currently serves as an Administrative Law Judge for New York State. In her judicial role, Judge Lee adjudicates proceedings involving federal, state, and local public benefits.
Prior to her appointment, Judge Lee facilitated the development of laws and policies impacting the welfare of children and communities in New York State and managed child care enforcement matters as an attorney in the Division of Legal Affairs for the New York State Office of Children and Family Services. Judge Lee also previously served at the New York State Governor's Office as a Special Assistant for Legislative Affairs, identifying pertinent legal and legislative issues impacting New York State.
Judge Lee has been appointed a Special Master for the New York State Supreme Court since 2022, where she assists in carrying out the judicial duties of the court. Judge Lee is passionate about diversity on the bench, access to justice, social justice, compliance and regulatory issues, and the protection of due process rights and has served as a speaker and lecturer on these topics at various universities and law schools. She is on the National Advisory Council for Asian Americans Advancing Justice (AAJC), a nonprofit organization dedicated to advancing civil rights and promoting racial justice and equity, and is an active member of several volunteer organizations and bar associations including the Asian American Bar Association of New York and Brooklyn Women's Bar Association. Judge Lee has served as the Diversity, Equity and Inclusion Chair of the Fordham Law Alumni Association Recent Graduates Committee and on the New York State Bar Association's President's Committee on Access to Justice.
Judge Lee received a B.A. from Boston College and J.D. from Fordham University School of Law