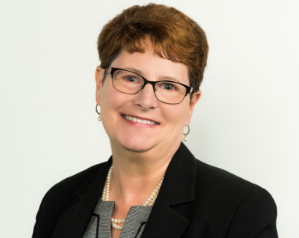 Ellen M. Hunt, JD
Principal Consultant and Advisor, Spark Compliance Consulting
Ellen M. Hunt is a lawyer, ethics and compliance professional, audit executive, and chief privacy officer. She has expertise in identifying, evaluating, and mitigating risks as an adviser to the board of directors and senior management. She has over 20 years of management experience in various industries in creating, designing, implementing, and operating world-class ethics and compliance programs, including board governance and reporting, designing instructor-led and online ethics education, creating policy management frameworks, and managing enterprise and compliance risk processes, as well as handling investigations and regulatory agency inquiries.
She has deep knowledge of the regulatory requirements for governmental grants and contracts, has managed litigation matters, and redesigned audit planning processes to identify and mitigate risk.
Professor Hunt currently serves as vice president, compliance program operations, and chief privacy officer for LifePoint Health, a national network with 60,000 employees in over 80 hospitals, post-acute services, and outpatient centers operating in 28 states. Before joining LifePoint, she served as the senior vice president and audit, ethics, and compliance officer for AARP, a 38-million-member not-for-profit association that advocates for those 50+, to empower them to choose how they live as they age. She created the first Code of Conduct and Code of Ethics for the AARP boards and established an ethics and compliance program from a seven-page conflict of interest policy to AARP being honored as a World's Most Ethical Company in 2019 and 2020. At AARP, she set the strategic direction for both the internal audit and the ethics and compliance functions with a team of seven and a budget of over $1 million.
Professor Hunt serves on the advisory boards for the Notre Dame Deloitte Center for Ethical Leadership, Loyola University Chicago-School of Law-Compliance Studies, Compliance Week, and the Quorum Initiative.
She writes on important topics related to risk and is a frequent presenter at national conferences.
Education:
The McDonough School of Business – Georgetown University, Executive Education, AARP AgL Leadership Program
UIC John Marshall Law School, Juris Doctor
Hope College, Bachelor of Arts