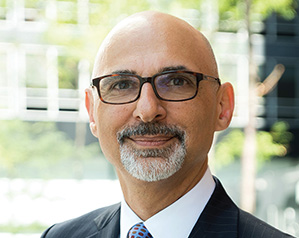 Anthony Bosco
Senior Advisor, StoneTurn LLC
Anthony "A.J." Bosco is a senior advisor with StoneTurn LLC, a global advisory firm that assists its clients with regulatory, risk, and compliance issues; investigations; and business disputes. He has 20 years of diverse regulatory, legal, and compliance experience as a prosecutor and regulator, and in internal roles at large financial services institutions. He has experience across many sectors of the financial services industry, including corporate and investment banking, retail brokerage, ratings agencies, and consumer banking.
Throughout his career—including senior roles at Prudential Securities, Deutsche Bank Securities, JPMorgan Chase, and Moody's Corporation, where he was globally responsible for internal investigations—Professor Bosco has conducted and managed numerous probes involving matters such as insider trading, anti-money laundering (AML), know your customer (KYC), customer identification program (CIP), churning, suitability, direct market access, high-frequency trading, market making, program trading, markups, structured products, financial operations, research, credit and market risk, mortgage operations, and third-party misconduct. Additionally, he has extensive experience investigating allegations from whistleblowers, having managed the integrity hotlines at Moody's and Deutsche Bank Securities.
At Deutsche Bank Securities and Bank of America Merrill Lynch, Professor Bosco managed the relationship with many financial services regulators, including the SEC, FINRA, OCC, Federal Reserve Bank, and various state regulators. He has overseen teams responsible for responding to a large number of regulatory inquiries and on-site examinations.
Before entering the private sector, Professor Bosco was an enforcement division branch chief in the New York office of the SEC, where he oversaw investigations into insider trading, offering fraud, municipal securities fraud, and money laundering. He began his career in the Manhattan District Attorney's Office, where he was a deputy bureau chief in the Trial Division, supervising more than 40 attorneys.
Professor Bosco is a frequent speaker on internal investigations, corporate compliance programs, and financial regulation. He is a member of the Fordham Law School Advisory Board on Compliance, the immediate past chair of the ABA Business Law Section White Collar Crime Committee, and a current member of the New York City Bar Association Compliance Committee.