Fordham University MSL | Online
Earn your MSL online from top 40-ranked Fordham Law School.1
No GRE/GMAT/LSAT required — We value students with diverse and wide-ranging experiences. For that reason, GRE/GMAT/LSAT scores are not required.
Top 40-Ranked Law School — Fordham offers an exceptional legal education that gives our students the ability to uphold ethics and integrity in their industries.1
12-Month Track — Complete your degree at your own pace and finish the program in as few as 12 months.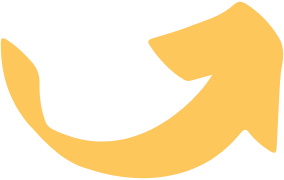 Stand Out in a Competitive Job Market
Top 40
U.S. Law School Ranked by U.S. News & World Report in 20211
Top 10
Best Business Job Ranked by U.S. News & World Report in 20212
12 months
Complete your degree in as few as 12 months
A Flexible MSL Designed for Your Needs
Fordham Law School's Master of Studies in Law was created with corporate compliance at its core. This specialized curriculum will equip you with foundational knowledge in the U.S. legal system and the skills needed to embed compliance into an organization's business operations.
Other program highlights include:
Live classes in the morning and evening.
In-person colloquium in NYC.
Face-to-face interaction with expert faculty.
Four program tracks allow you to focus your elective coursework on industry-specific regulatory frameworks and challenges: Financial Services Track, Health Care Track, Human Resources Track, and General Track.
Our faculty and alumni are some of the most talented, connected professionals in the world. You will have opportunities to attend degree-specific networking events where you can connect with alumni who work at top global corporations.
Become an asset to your organization with an MSL.
1 2022 Best Law Schools. U.S. News & World Report, ranked in 2021. https://www.usnews.com/best-graduate-schools/top-law-schools/law-rankings
2 Best Business Jobs. Compliance Officer, U.S. News & World Report, ranked in 2021. https://money.usnews.com/careers/best-jobs/rankings/best-business-jobs